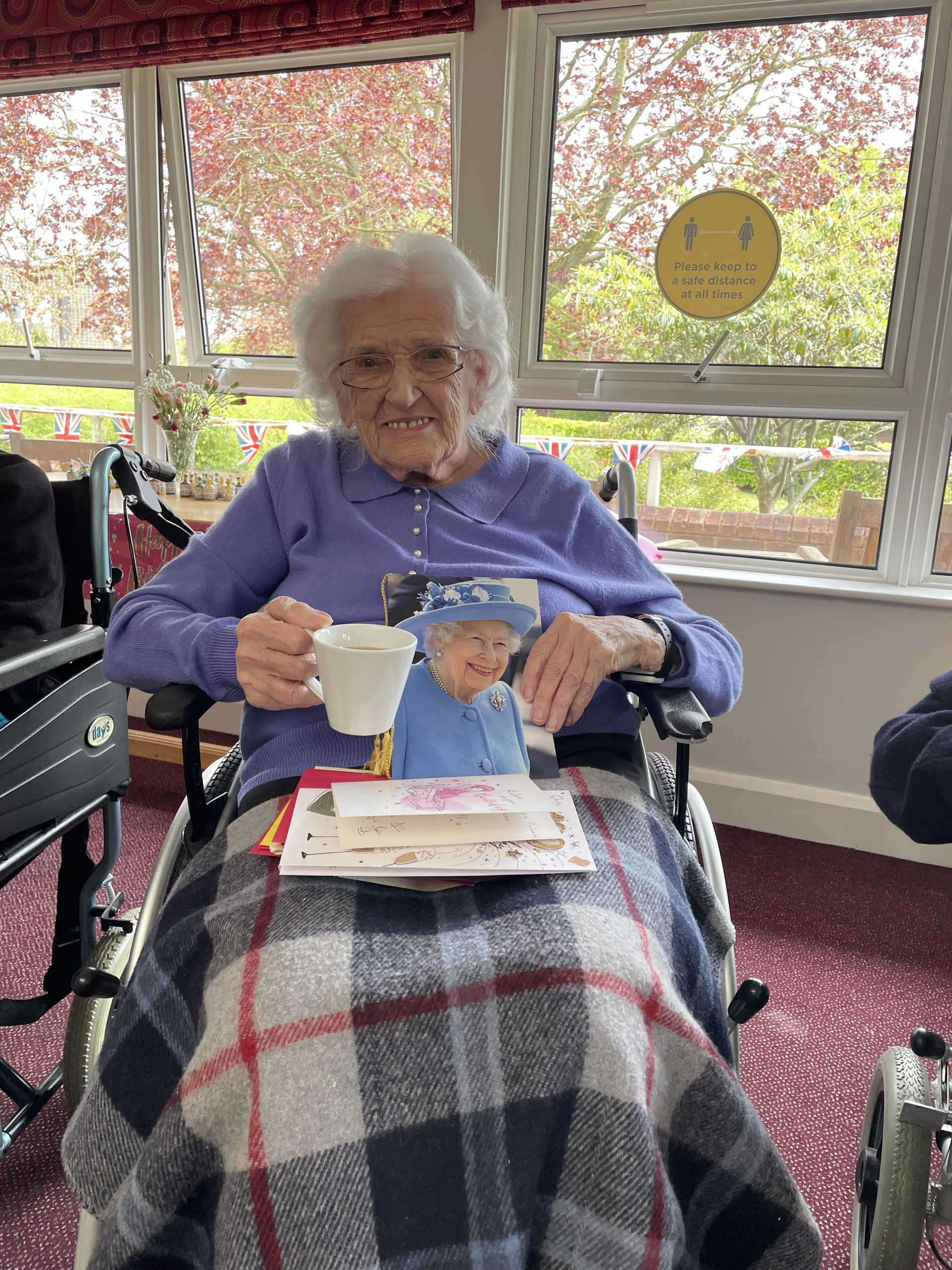 Joan Ramsay celebrates 100th Birthday
On Sunday 1st May, Cranmer House resident Joan Ramsay celebrated her 100th birthday. NorseCare staff worked tirelessly to arrange a party for her special day. There was an excellent turnout for the celebration, with the Fakenham Town band appearing.
Joan said "it doesn't really feel any different to be 100, but it is something to celebrate with my family and all of my friends."
Born in Skelmersdale, Lancashire, on May 1, 1922, Joan went to school in Wigan, where she met her late husband, Harold.
Joan married at the age of 20 in 1942 after falling deeply in love. Joan became the proud mother to her three children, Andrew, Heather and Duncan, and later a grandmother to grandchildren (Alex and Flora) and three great-grandchildren (Poppy, Michael, and Robin).
Joan trained as a midwife at the North Middlesex Hospital in London but later moved to Norfolk. Where she and Harrold retired to Hunstanton, regularly taking trips to Europe. Joan is a keen photographer and particularly enjoyed trips to Spain taking photographs of the wildlife and flowers.
Kirsty Sleightholme, Manager of Cranmer House said: "We were very pleased to be part of Joan's 100th birthday celebration, the staff worked hard in arranging the party. It was lovely for Joan to see her family, who had travelled to see her on her special day."