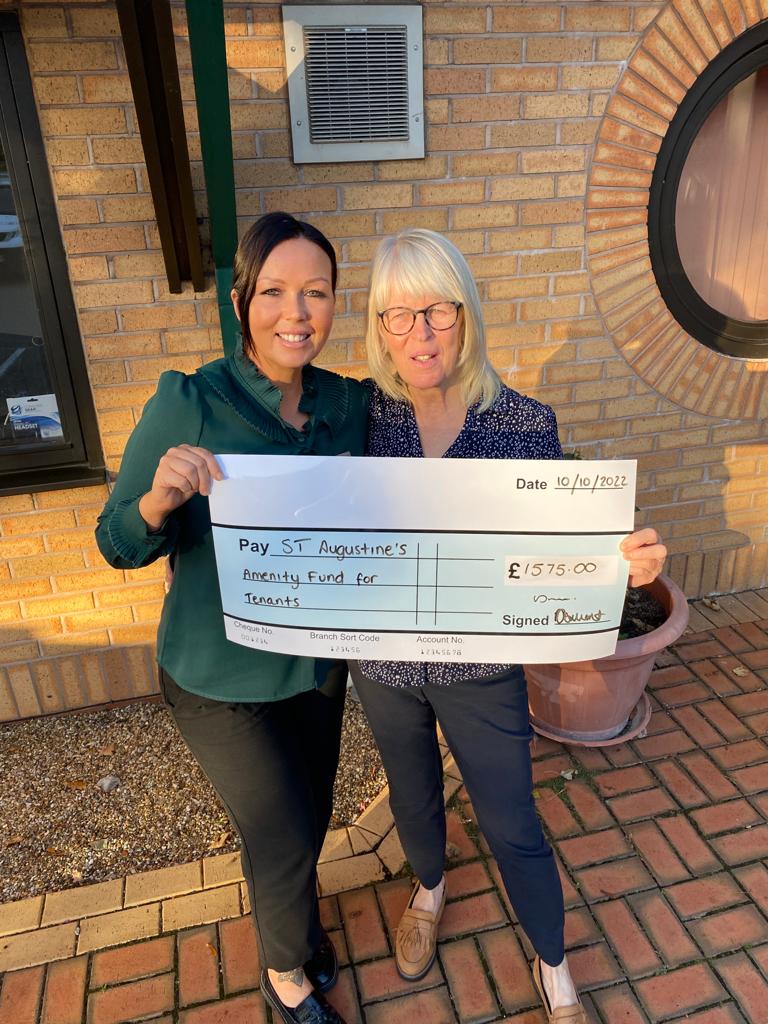 Biking duo pedal to raises funds for NorseCare tenants
On Friday, 7 October, the management team at NorseCare's St Augustine's Place put the pedal to the metal and cycled an impressive 77 miles to raise money for their tenants. Manager Danielle Bullent and Deputy Manager, Linda Harris, decided to take on the challenge to inspire people to donate to their cause. It also allowed them to spread a little love and positivity as they made pit stops at various NorseCare homes on their journey.  
It was an early start as both left at 8 am from St Augustine's Place. The biking duo stopped at various homes on the way while cheered on by tenants and staff. However, on leaving the residential care home, Rose Meadow, after a well-earned tea break, the weather took a turn. With the wind blowing head-on, it was an arduous ride as the pair headed to NorseCare HQ at Fifers Lane in Norwich. 
After lunch, our cycling team returned to their bikes and made the long trip home. The team made a few stops on the final stretch, with the journey ending at 5.15 pm as they crossed the finish line. 
On arriving back at St Augustine's Place, the pair were greeted by tenants, staff and family who had arranged a surprise party to celebrate their outstanding success!
Danielle Bullentt said: "We all had the best time, and Linda and I were overwhelmed with the response. During our ride, we had support from the public, which was encouraging and pushed us to get back. We did this for our wonderful family, who we care for at St Augustine's, and would do it again in a heartbeat."
Cyclist Linda said, "Although I have been a cyclist for many years, I found the ride very challenging on my body because of the weather. I did, however, enjoy every second and appreciate the support from everyone involved. It was for a good cause, and I know we both would do it again, given a chance." 
Danielle and Linda covered 77 miles in 6.5 hours, more than the 50 they had initially anticipated. However, all their hard work and sweat was to no avail as they raised an astounding £1575.00. 
Danielle and Linda would like to thank NorseCare staff, tenants, and their families, who were so supportive in helping raise funds and push them on over their 77 miles.  
A special thanks must also go to Pedal Revolution, whose expertise and nutritious treats kept our team fuelled during those problematic miles. 
If you wish to donate, there is still time. Just click here >> https://gofund.me/f69722f9.