How to do your food shop online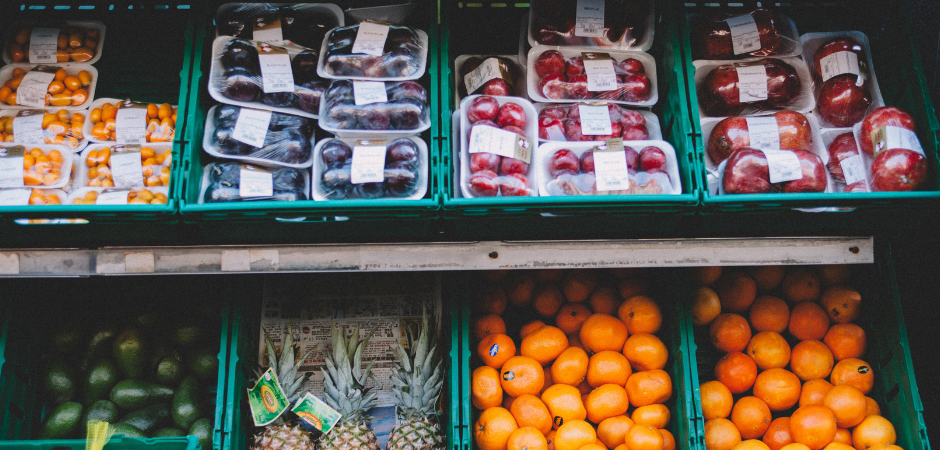 The convenience of online shopping has extended to the world of food, transforming the way we stock up on essentials and plan our meals. With the rise of online grocery platforms, shopping for food has become more accessible, time-efficient, and tailored. In this blog, we'll guide you through the process of how to do your food shop online, covering everything from selecting the right platform to tips for a smooth experience.
Choose your shop
There are several online food shops available in the UK, each offering a wide range of products and services. Some of the popular options include:
Tesco
Sainsbury's
Asda
Morrisons
Ocado
Waitrose
Before you start shopping, compare these platforms based on factors such as delivery options, product variety, and user reviews. Choose the one that best suits your preferences and needs.
Create an account
Once you've selected a platform, create an account on their website or app. You'll need to provide your contact details, delivery address, and preferred payment method. Creating an account ensures a seamless shopping experience, as your information will be saved for future orders.
Browse and add items to your cart
Start by browsing through the categories. Use the search bar to find specific items quickly. As you find items you need, click "Add to Cart" to place them in your virtual shopping basket.
Personalise your shopping experience
Online grocery platforms often offer features to help you personalise your shopping experience:
Save Favorite Items: Some platforms allow you to save items to a "favourites" list for quick access in future orders.
Use Shopping Lists: Create and save shopping lists to make repeat purchases hassle-free.
Apply Filters: Use filters to narrow down your search by brand, dietary preferences, or special offers.
Check out and schedule delivery
Once you've added all your desired items to the cart, proceed to checkout. Review your order to ensure you haven't missed anything. You'll select your preferred delivery date and time slot during the checkout process. Some platforms offer both home delivery and Click & Collect options.
Payment and discounts
Enter your payment information and any discount codes you might have. Many online shopping websites provide special offers, discounts, and loyalty rewards for regular customers.
Receive your order
On the chosen delivery date, you'll receive your groceries either at your doorstep or the designated collection point, depending on your chosen delivery option. Most platforms send notifications to keep you updated on the delivery status.
Tips for a Successful Online Food Shopping Experience
Plan Ahead: Make a shopping list before you start browsing to avoid impulse purchases.
Check Delivery Areas: Ensure that the platform delivers to your postcode area.
Be Flexible: In case some items are out of stock, be prepared to accept substitutions or choose a suitable alternative.
Freshness Guarantee: Many platforms offer a freshness guarantee for perishable items. If you're not satisfied, you can request a refund.
Review Your Order: After receiving your order, take a moment to check if everything is as expected.
Conclusion
Online food shopping in the UK provides convenience and flexibility, allowing you to fill your pantry and fridge without leaving the comfort of your home. By choosing the right platform, personalising your shopping experience, and following the steps outlined in this guide, you can make the most of this modern way of grocery shopping and save time for other activities you enjoy.
Remember, the online grocery landscape is continuously evolving, so don't hesitate to explore new platforms and features to enhance your shopping experience even further. Happy online shopping!