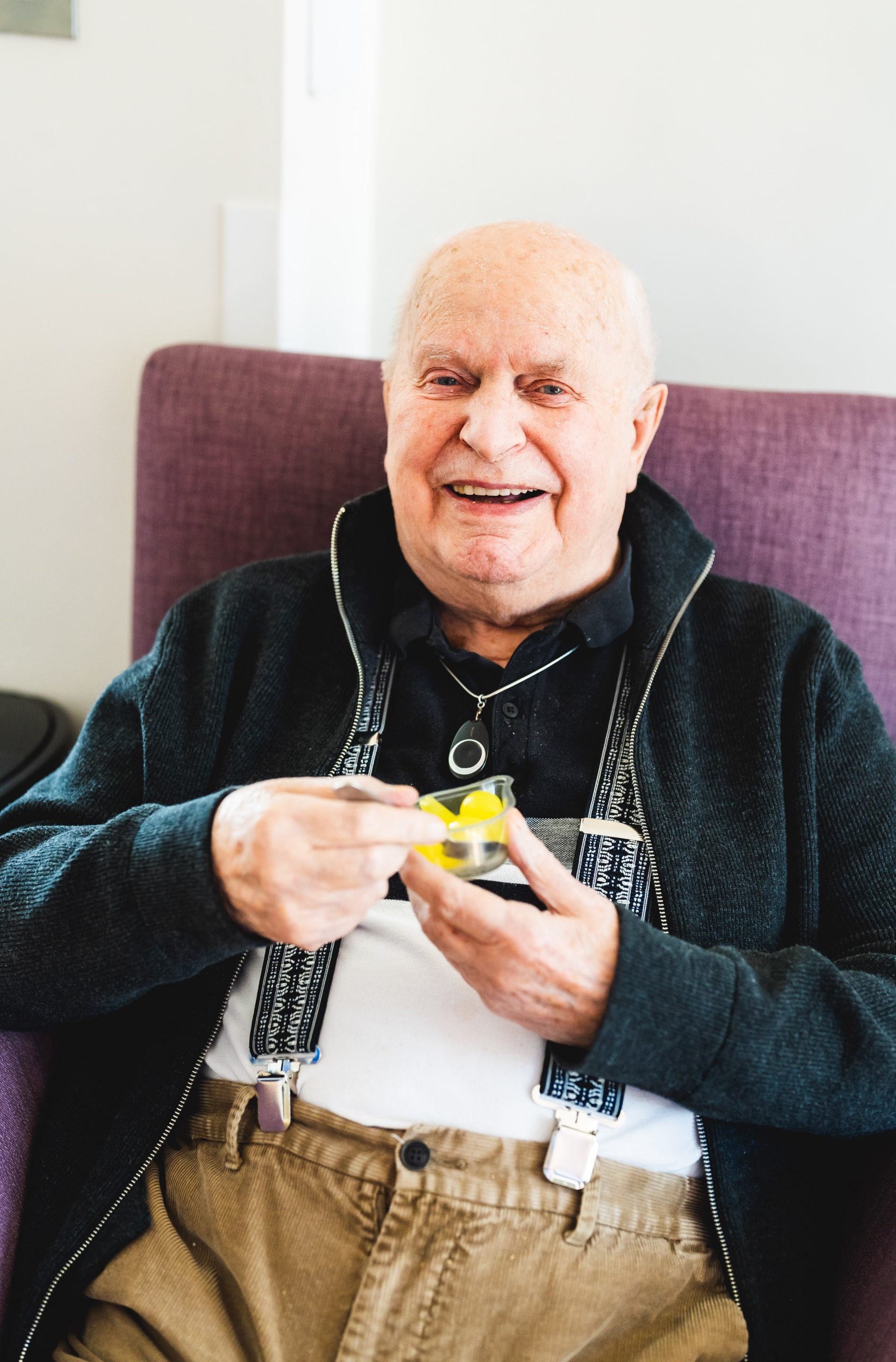 Sweet success – NorseCare residents trial hydration-boosting jelly drops
Residents at NorseCare's residential homes and housing with care schemes have been enjoying a taste of something different over the past few days.
Victoria Farnham, Practical Dementia Care Coach, and part of NorseCare's Strategic Support Team, has been introducing them to a special sweet, designed to improve hydration.
"My granny, Jean Collison, is 96 and lives at Lisbon Court, one of NorseCare's housing with care schemes, and we often find she doesn't drink enough," she explained.
"I started looking into ways of improving her fluid intake and came across Jelly Drops."
Made from 95% water, and with added electrolytes, the sweets come in six flavours and are sugar free, gluten free and vegan.
"My granny absolutely loves them, and they have really helped her hydration levels," Victoria said.
"So, I reached out to Jelly Drops to see if they would be interested in giving us some free samples so we could see what more of our residents across our 36 homes think of them."
Older people are especially susceptible to dehydration due to the physiological changes that occur with ageing.
Poor fluid intake can lead to other problems such as urinary tract infections (UTIs), which can cause confusion, as well as loss of balance and constipation.
Paul Coleman, Deputy Manager at Harker House in Long Stratton, said the residents had thoroughly enjoyed trying the Jelly Drops – and he could see they could well be beneficial to many residents.
"Encouraging people to drink enough can be a challenge at times and these sweets seem to be a very good way of helping those in our care to stay hydrated," he said.
"Our residents really enjoyed the different flavours and our staff felt the drops would complement the other steps we already take to improve fluid intake, such as encouraging people to eat jellies and mousses."