Top 6 new skills to learn in retirement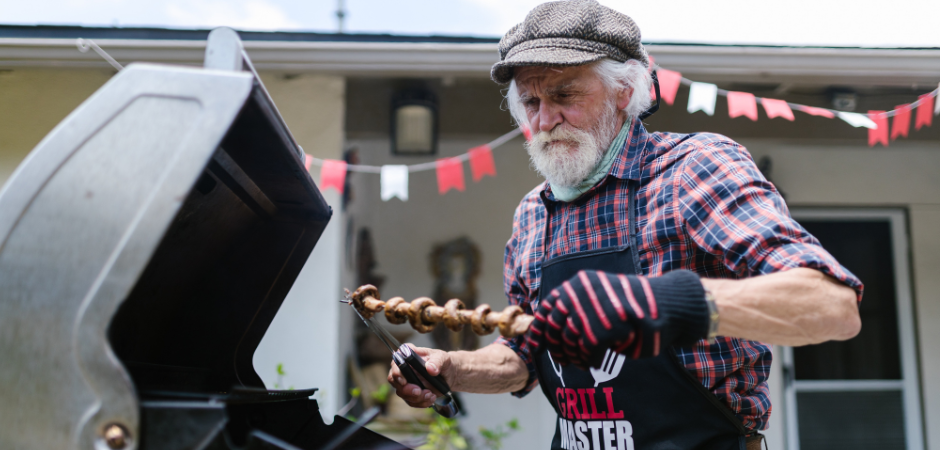 It's never too late in life to learn a new skill. Trying new things and challenging yourself is proven to keep the brain active. With extra time at your dispense, there has never been a better time to indulge in new hobbies. Things we've lost touch with over the years or always wanted to do but never had the time for. Today we're going to give a rundown of our top 6 new skills to learn in retirement. Maybe you'll find one you resonate with or maybe it'll inspire you to give something else a try.
Cooking
Eating what you love is a luxury. Get ready to become a total master chef in your kitchen. With such a wide array of learning resource at your disposal, there has never been a better time to learn how to cook. TV channels are flooded with cooking shows by talented and engaging chefs. Book shops are full of incredibly detailed cookbooks. If you're after something more specific, simply use YouTube or the internet to find a step-by-step guide of any dish.
Language
If you're a keen traveler or have foreign language-speaking friends, this may be the skill for you. Communication is such a key part of life, expanding your horizons and your knowledge. This hobby not only opens new doors, but it will keep your mind sharp and train your memory. There are study books on language if you're more of an analog learner. If not, many people opt for an online app or course.
Gardening
Retirement may just be the perfect time to dig deeper into your garden. Depending on your mobility and confidence, you can easily cater to the level of gardening to suit your needs. Get green-fingered and get to know your garden. The possibilities are endless. Grow fruit, veg, flowers or plants. Create a bird feeder and take it to your garden to get front-row seats to nature. Start small and remember to always be kind to wildlife. During the winter months, you can even take it indoors.
Creative writing
Creative writing requires no resources. This is a skill or hobby you can take part in at any time. Either with a pen and paper or a computer if you prefer to type. You can share your work for others to read or keep it private to yourself. Either write freely or be guided by an online writing prompt. From a novel to a diary, from a lifestyle blog to poetry. Get creative and write from the heart.
Bridge
Bridge is a trick-taking card cake using a standard deck of cards. Easy to learn, difficult to master. Being a social game, this gives a great opportunity to connect with new people in retirement. Studies show bridge is a proven mood booster and stress reliever. The time it takes to play bridge makes it a very popular hobby for retirement. Play with people around you or join a club and learn from others.
Photography
Capture the moment. Snap pics of things and people that you love and keep them forever. Document your life through photography and learn as you go along. Learning a new skill is great for the brain. Photography can be more complex than it may initially seem. Camera angles and lighting are only the beginning. Creative stunning visuals and share them with your friends and family. A picture says a thousand words.